First Class Facilities Management
First Class Facilities Management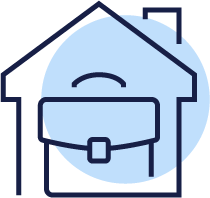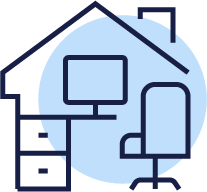 Office Facilities
Specialists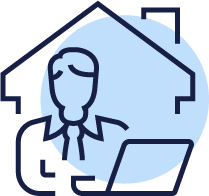 Premium Office Facilities Management UK
As a facilities management provider, it is our goal to help your office operate seamlessly. From ongoing facilities management and building maintenance to complete office refurbishment, our experienced team can deliver everything your office needs to thrive. And when your workspace is clean, efficient, safe, and comfortable, the people that work there will thrive too. We offer an integrated, reliable, and tailored service designed to meet your unique needs.
How can we help you? Tell us more about your office and facilities management needs today.
Our Professional Office Solutions
A facilities management team can ensure all the essential services within your building run like clockwork. We can manage everything from payroll and recycling to electrical maintenance and furnishing.

Create a stylish, comfortable, and functional office with a professional refurbishment. Our design and build services will help you to transform your office space, supporting you from the initial planning stage right through to moving in.

Never worry about the function or safety of your office equipment when you get regular servicing from our property maintenance team. We offer planned maintenance services as well as a 24-hour reactive maintenance service.

A Tailored Approach for Every UK Office
We offer a truly tailored service because every office is unique. While the facilities and maintenance services we deliver may change, our intention is always the same. To enhance the functionality, comfort, safety, and efficiency of the built environment by integrating people, place, process, and technology.
We proudly service offices across the UK.

Experienced
Team and
Partners
Our team have decades of industry experience and can offer innovative solutions for office buildings. Alongside the FCFM team is a collection of partners that are qualified experts in their own field. You can trust that your project will be managed by a reliable team and executed by an industry professional.

Tailored
Approach
Our approach to facilities management is tailored to suit your unique office needs. Beyond that, our services are diverse, meaning you can access everything your office needs in one place. This wraparound yet bespoke approach is why we're trusted by big and small brands across the UK.
Excellent Customer
Service
Our commitment to quality customer service is unwavering. We pride ourselves on delivering rapid responses and excellent communication to ensure you have an outstanding experience. This approach that has allowed us to build a reputation as a reliable, approachable, and trusted team.
Our Valued Partners and Clients





Sed ut perspiciatis unde omnis iste natus error sit voluptatem accusantium doloremque laudantium
John Doe
Executive Director
Sed ut perspiciatis unde omnis iste natus error sit voluptatem accusantium doloremque laudantium
John Doe
Executive Director
If you're looking for an experienced and reliable team to help your office function smoothly, you're in the right place. Contact us today to learn more about our diverse range of facilities management services. We look forward to learning more about your office's needs.