The pandemic has forever transformed the way employees work. While the 9-5 office day was once standard for most, cubicles and corporate office attire have now been ditched for the kitchen bench and tracksuits.
The new working from home or hybrid working model was a temporary solution for infection control but has now outlasted the worst of Covid-19 thanks to a shift in employee preferences. But there is now a new threat that could be seeing an influx of workers flood back into offices.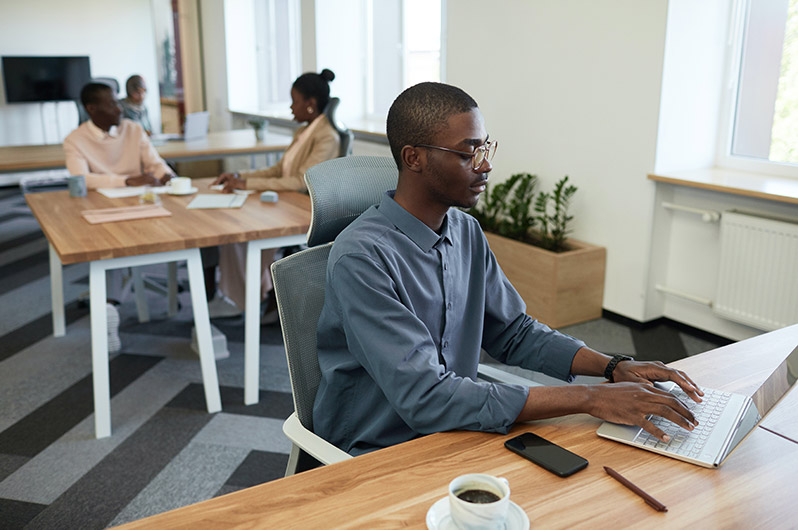 There's no denying that rising energy prices have had plenty of attention recently. As you have likely experienced first-hand, energy prices have increased astronomically, putting intense pressure on households already suffering with the high cost of living.
According to Cornwall Insight, the energy bill for an average British household is predicted to soar to a staggering £3,554 per year in October when the UK next raises the cap on prices. This is a daunting 80% rise this Winter compared to April.
Since the introduction of the government's Energy Price Guarantee, an average household should only have to pay around £2,500 a year on their energy bill, for the next 2 years, from 1 October 2022. While this Guarantee offers some much-needed relief, it is still a significant rise, intensifying the pressure put on families already managing rapid inflation.
Because of these price hikes, UK families are looking for ways to cut down on unnecessary spending in the household. And when it comes to energy usage, the best way to reduce expenditure is to reduce use. Therefore, many workers who have been choosing to work from home may now opt to return to the office to save on energy costs.
For employees, this will hopefully reduce some financial pressure. For employers, it's an important time to review the condition and preparedness of the office for an increase in attendees. Read on as we talk through some of the top things for offices to consider.
Preparing Your Office For Returning Employees
It's likely that you've been operating on a reduced capacity at your office space in recent months. Very few offices have had 100% of employees on-site since the start of the pandemic. For most, it's been a hybrid model – with employees doing a few days at the office and a few days at home. For others, they've been working remotely five days a week.
In the coming weeks and months, it's likely you'll notice an increase in on-site attendees. So, it's important to be ready for more people on desks! Here are some points to consider:
You may not have 'assigned' desks anymore – do you have enough space?
Do you have enough desks if 100% of your employees were in the office?
Would the office be efficient and productive with 100% attendance? What potential problems could arise?
Is your space safe and in-line with Covid-19 policies at 100% capacity?
If your office could not operate successfully with 100% attendance, here are some things to consider:
Start a roster: It may be the case that not all employees have a dedicated desk, five days a week. Starting a desk roster can allow all employees the opportunity to attend on specific days, knowing a desk will be waiting for them.
Add more desks: If possible and necessary, you may need to consider adding more desks to your office space.
Move to a larger space: If your current space does not meet the demands of your business and employees, it could be time for an upgrade!
Renovate or adjust the floorplan: A renovation could help you to optimise the space, allowing for more people in a more productive environment.
Review Your Office Maintenance and Safety
As more employees return, it's also important to consider whether your office is equipped with the necessary services and amenities. For example, when was the last time you had your boiler serviced or your electrics checked? Here are our top things to consider:
Heating: Winter is coming! Is your heating system functional and effective? When was the last time you had your system checked?
Kitchen: Is your kitchen clean, sanitary, and equipped with all the amenities you need?
Plumbing: Have plumbing issues? Get these looked at right away to avoid costly repairs and inconvenience.
Electrical: In an office, frequent electrical maintenance is highly important. We can provide electrical maintenance services for your appliances and equipment to ensure safety and functionality.
Covid-Controls: With more people in the office, are your covid measures appropriate and up to date?
Cleaning: Does your cleaning schedule need to be updated or upgraded to cope with the presence of more people? Do you have a reliable and regular cleaning team who can service your needs appropriately?
Boiler Maintenance: Boiler maintenance is key coming into Winter. When was the last service you had?
Saving On Costs At Your Office
One of the simplest ways keep your office on track is to employ a facilities management team. When you do this, you can focus on the things that matter to you while we ensure your office runs like clockwork. This can help to improve efficiency, limit downtime, and optimise the safety of your office so you can create an ideal environment for your employees.
Book A Facilities Management Review
If you haven't reviewed your facilities management recently, it's time for an audit. Contact our team at FCFM for a comprehensive review.